Diese Veranstaltung hat bereits stattgefunden.
Namdev Bhau – In Search of Silence
20. Juli 2019 @ 16:00

-

18:00

9€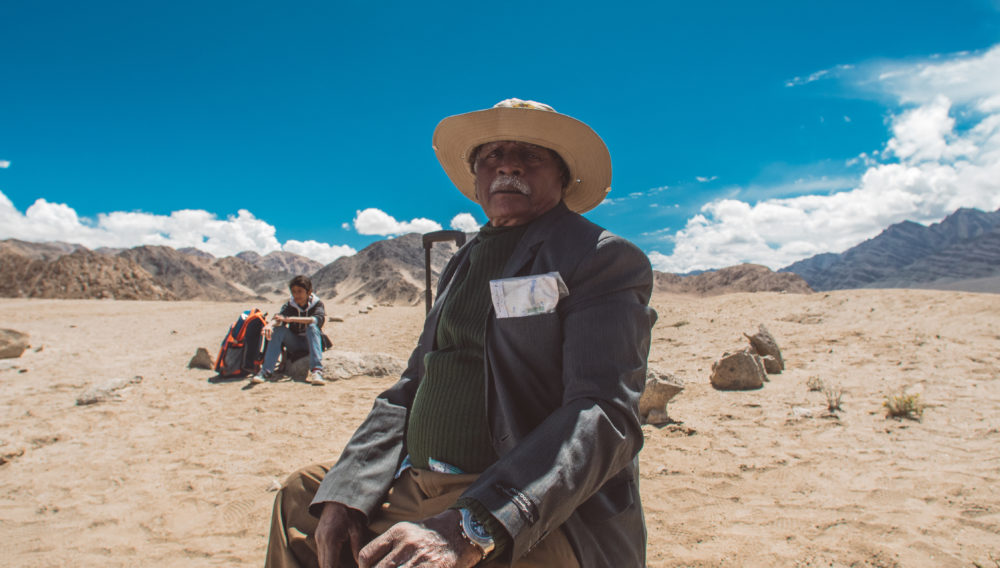 The 65-year-old chauffeur Namdev Bhau is tired of the noise in the lively metropolis of  Mumbai. The constant blaring of the car horns, the engine sounds, the gibberish of his boss, the nagging of his wife – all this is too much for him. The logical consequence for him: He stops talking himself, with an occasional grunt being the only sound he makes.
One day, Namdev reads a newspaper article about a "Valley of Silence" – a place where, apparently, utter silence reigns, with a noise level of zero decibels.
Without a word, Namdev packs his suitcase and sets out to find that place.
On his journey, he happens to meet 12-year-old Aaliq, who travels alone and is on a quest for the mystical 'Red Castle'.
Will either of them find what they are looking for?