Diese Veranstaltung hat bereits stattgefunden.
#Gadhvi
20. Juli 2019 @ 18:00

-

20:30

9€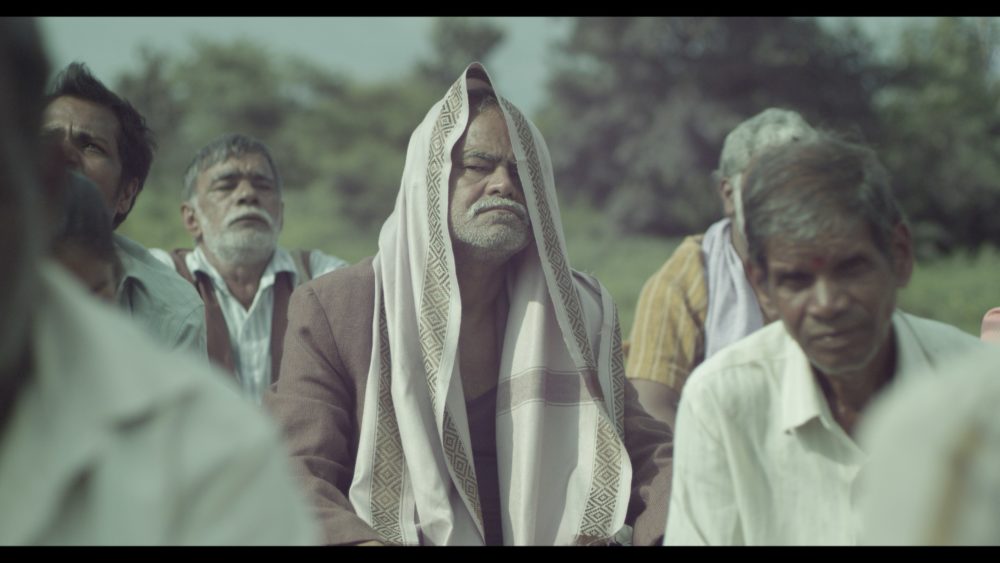 The satirical comedy is about the pacifist Gadhvi who resembles Mahatma Gandhi not only in outward appearance, and the social media celebrate Gadhvi as Gandhi's reincarnation. Gadhvi comes to the aid of a farmer whose land was expropriated by ruthless industrialist Omkar with the help of a corrupt politician. Omkar wants to set up a building site on the land and sends construction vehicles, but Gadhvi stands in their way. Gadhvi is celebrated as a hero on the internet and becomes the face of an anti-corruption movement.
The film deals with the question of how powerful sudden trends and opinion makers are in the age of social media.
While it is a satire, the film keeps throwing audiences off the scent just like a thriller. Is Gadhvi really a reincarnation of Gandhi? Will Omkar succeed? What is the truth?  What is reality– and what just an illusion? Are we what we are meant to be? Or can we create our own destiny?